Here is where potential contestants can gain information about this scholarship program and sign up to receive additional information about upcoming local scholarship pageants. If you have any further questions please contact Jim Morton at

jmorton@sullivan.edu

.
Qualifications
To be eligible to compete in a local pageant for Miss Kentucky 2013, you must:
Currently be at least 17 years of age and a senior in high school and no older than 24 on December 31, 2013

Be a citizen of the United States.
Be a resident of Kentucky for at least six months (with proof of official document establishing residency, ie driver's license) or be a student at a college or university in Kentucky, having completed at least one semester as a full time student (at least 12 credit hours) and presently be enrolled and attending classes on a full-time basis at an accredited college or university (must submit proof) or be a full-time employee working in Kentucky (at least 40 hours per week in Kentucky) for at least six months immediately prior to this competition and still employed at the present time (must show proof).
Have been born female.
Not now nor have you ever been married.
Not now nor have you ever been pregnant and not the adoptive parent of any child.
Be of good moral character and have not been involved at any time in any act of moral turpitude.
Other than minor or petty offenses, have never been convicted of any criminal offense and there are no criminal charges presently pending against you.
Here are the scoring percentages in the five phases of competition for local pageants:

*Talent = 35%
*Private Interview = 25%
*Lifestyle & Fitness in Swimsuit =15%
*Evening Wear = 20%
*On-Stage Questions = 5%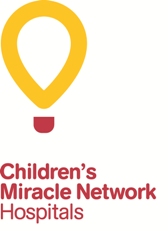 Contestants now have the opportunity to raise donations for the Miss America Organization's new national platform the Children's Miracle Network Hospitals. To begin, register at:
If you are doing this for the first time you will need to click on "New Contestants" and set up your profile. You must upload a .jpeg picture of yourself. Then you can send emails to friends and family to obtain donations. Contestants must raise $100 per each local entered. After competing in 4 local pageants and raising $400 at the local level a contestant may enter as many local pageants as she would like without having to raise additional funds at the local level. An additional $250 beyond the local donations must be raised in order to compete at the state level. Please email Lisa Ratliff at
misskyscholorg@yahoo.com
if you have any questions.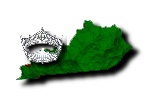 For more information about the Miss Kentucky Scholarship Pageant please contact us at:




Miss Kentucky Scholarship Pageant

Attention: Dr.Ashley Anderson, Executive Director

P.O. Box 22923

Louisville, KY 40252

Email: misskentuckypageant@gmail.com

Visit the official Miss America website: